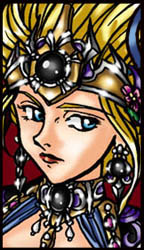 main

artwork
fantasy gallery
tarot gallery
anime fanart gallery
elfwood gallery

comics
elder star
hamlet: the manga

cosplay
introduction
completed costumes
completed armor
costumes in progress
renaissance costumes
articles and advice
con reports

the anime alcove
fanworks & features

commissions
blog
about/contact
links
awards
gifts
faq
ebay

sign guestbook
view guestbook

---
All artwork copyright
Amethyst Angel
(Teresa Dietzinger) c.2003.
Please do not nick, steal, or in any way use without permission.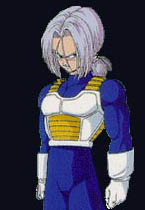 Trunks
Breastplate
One of my first armor pieces, and done primarily as an experiment (and as a favor to a fellow Cosplay.com forum member). I'm not going to go into detail about how it was made, since I explain all about it in my Armormaking Article. Let's just say it turned out as well as I expected it would (although if doing it again, I would use elastic for the shoulder straps instead of plastic, as one of the straps reportedly broke during transit.) The person I sent it to swears he'll send me pictures of him wearing it with his costume, and should any come my way, I'll be sure to post them here. In the meantime, the pics below are all you get...