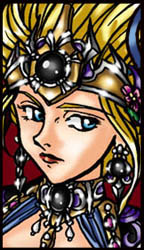 main

artwork
fantasy gallery
tarot gallery
anime fanart gallery
elfwood gallery

comics
elder star
hamlet: the manga

cosplay
introduction
completed costumes
completed armor
costumes in progress
renaissance costumes
articles and advice
con reports

the anime alcove
fanworks & features

commissions
blog
about/contact
links
awards
gifts
faq
ebay

sign guestbook
view guestbook

---
All artwork copyright
Amethyst Angel
(Teresa Dietzinger) c.2003.
Please do not nick, steal, or in any way use without permission.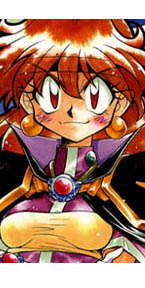 Lina Inverse
Shoulder Pauldrons
Another armoring experiment which I eventually sold on ebay. I explain all about how it was made in my Armormaking Article so I won't say too much about it here, except to say it was an extremely frustrating project in the beginning. (The fact that every single reference picture of the armor seemed to differ wildly in appearance from every other picture I looked at, didn't help matters much.) I'm pretty pleased with how it turned out, though.