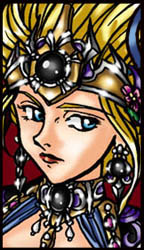 main

artwork
fantasy gallery
tarot gallery
anime fanart gallery
elfwood gallery

comics
elder star
hamlet: the manga

cosplay
introduction
completed costumes
completed armor
costumes in progress
renaissance costumes
articles and advice
con reports

the anime alcove
fanworks & features

commissions
blog
about/contact
links
awards
gifts
faq
ebay

sign guestbook
view guestbook

---
All artwork copyright
Amethyst Angel
(Teresa Dietzinger) c.2003.
Please do not nick, steal, or in any way use without permission.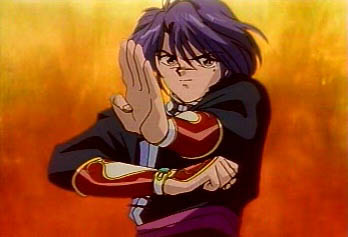 Nuriko
Gauntlets
Making this was something of an academic exercise for me (and not, I repeat, NOT a shameless attempt on my part to raise money by producing and selling a rare prop from a popular series.... Okay... so it was. Sue me.) I made this using my tried (and mostly) true foam and plastic sheeting method. The gold "trim" on the gauntlets are strips of 1/4" thick foam which I glued, then sewed to the surface of the gauntlet, then covered with an additional layer of plastic. (Yeah, it takes about 3,700 hours to do, but it's worth it. Really... Okay. So it probably isn't. But that's 3,700 hours of my life I can't get back, so I'm going to try and remain philosophical about the whole thing.) Doesn't it look nice, folks?