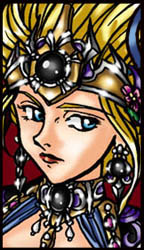 main

artwork
fantasy gallery
tarot gallery
anime fanart gallery
elfwood gallery

comics
elder star
hamlet: the manga

cosplay
introduction
completed costumes
completed armor
costumes in progress
renaissance costumes
articles and advice
con reports

the anime alcove
fanworks & features

commissions
blog
about/contact
links
awards
gifts
faq
ebay

sign guestbook
view guestbook

---
All artwork copyright
Amethyst Angel
(Teresa Dietzinger) c.2003.
Please do not nick, steal, or in any way use without permission.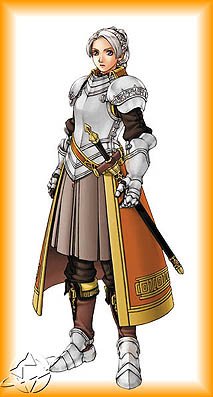 Chris Lightfellow

My first shot at the whole costume armor thing. Had a couple of false starts, but after much trial and error, (And error. And error.) I finally came up with something workable. I won't go into the details, since I've given this costume a pretty good write-up in my Non-Fiberglass Armor-Making Article.
After much hesitation and poking with sharp sticks, (and exchange of money) I was persuaded to take another crack at this Lady Chris armor thing. Naturally, it turned out better than the first set I made. And it only took about half as long to make (Which in this case, happened to be 50 hours. Whew. Let's hope it takes half as half as long next time...)