Sites Belonging to the Webmistress




My general shrine to Anime containing my various artwork and original webfeatures.





Provided that you didn't reach this site by way of the "Fanfiction" section on this webpage,
all you really have to know about this site is that it's my little online homage to the
Slayers series, and the repository to all of my (by now extensive) Slayers' themed fanworks,
(including "Mr. T vs. the Slayers.")


Dust Traveller's Stuff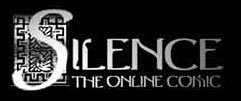 This online comic, written by Chris and drawn by Gigi (of Magical Boys' fame), has been
in the works for quite a while. If you follow the link to the site now, you'll find character sketches
and background information about the manga, which is sort of a gothic fantasy/revenge
tale. I'm told the first issue will be coming out very soon...


Link to This Site

Use the banners and buttons below (or create your own) to link to our site at http://amethyst-angel.com/shardsofchaos.html






Thanks to Silverfire fer the idea fer this one...





Special Thanks Goes Out To:

The Queen of Swords for providing us with moral support, and whose website:
The QOS Webpage of Rather Silly Things is a legendary stopping ground for Slayers fanfiction.

Also to Gigi for her help. Her Art Gallery is exquisite and her webcomics have a style which is
as lovely as it is distinctive.

Thanks also to QP/Diana, whose website is a veritable encyclopedia of all things Slayers.

Big thanks to Pairaka, whose website, The Chaos Dragon's Den is one of the best Gaav shrines on the net.
I'm thanking P-Chan because she let Chris post excerpts of this story on her message board for people to read and C & C.
Her recent Dragondance fic is similar to Chris' story in terms of theme, although stylewise, the two couldn't be more different.
If you liked "Shards", I strongly encourage you to take a look at P-Chan's lyric and more romantic treatment of the theme...
(And if you're feeling REALLY ambitious, check out this Dragondance Fanart I drew...)

Lastly, thanks goes out to Eunie, who has agreed to translate and post a Korean version of our story, on her
website, which is partly devoted to the worship of our beloved Gaav-sama and which is cryptically entitled:
In the Name of the Shuck.






Back to the "Shards of Chaos" Main Page