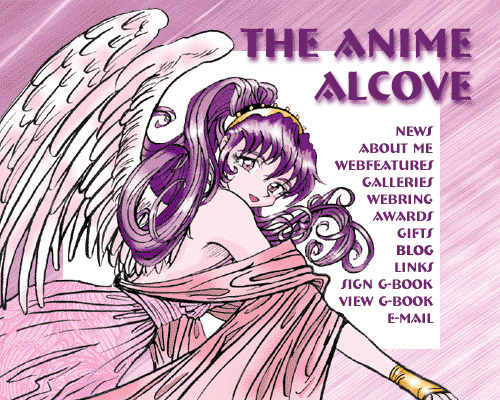 Featuring the artwork and the insane socio-political rhetoric of Amethyst Angel (Teresa Dietzinger).
(The art's up already. The insane socio-political ramblings are taking longer than I thought they would.)

Are you still reading this little white print? I thought not. So I suppose it's pointless of me to inform you
that you can find out when I update my websites by joining The Amethyst Angel Mailing List!
Anyway, enjoy your stay, and please do not nick, use, or alter any images within these pages without permission.
About Me / Webfeatures / My Fanart / My Fancomic Webring / Awards I've Won / Gifts / Blog / Linkage / Sign Guestbook / View Guestbook / E-Mail Me / The AA Mailing List



People have visited my alcove thus far, at least according to this ugly (yet free) webcounter.